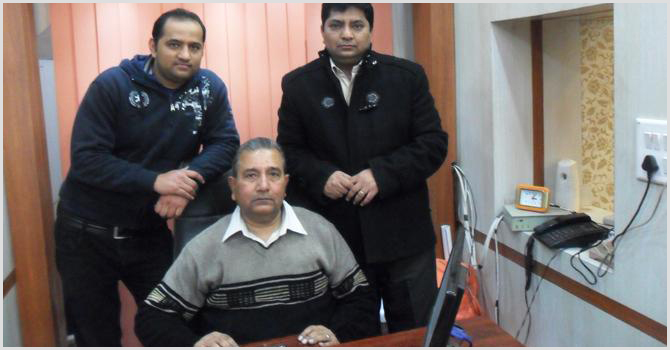 Incorporated in the year 1975, Mangi Lal Malhotra (Gote Wale) by the visionary Late Sh Mangi Lal ji. Started as a gote wale, now is the suppliers of Bhangra & Gidha Dresses, Murti Poshak, Fancy Dresses and all kinds of dresses from the region of punjab India to USA, Canada, UK & Europe.
The company headed its growth as Mr Mahesh Malhotra joins, as a young dynamic and hardworking personality, he led the company on the growth path for the products & services that company deals in as on date. The expansion of the product range from just mere a gote suppliers to all kinds of products related to traditional & religious ceremonies.
Mr Mahesh Malhotra is now enjoying sharing the responsibility with his sons, Mr Rajesh Malhotra & Mr Raghu Malhotra.